Custom Sprinter MiniBus Designed For Elegance And Comfort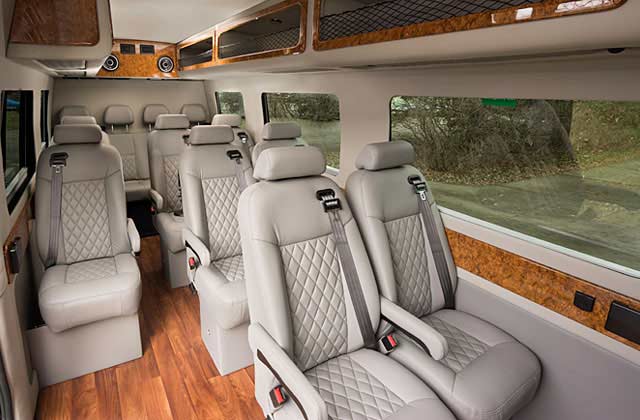 Our Mercedes Luxury Van offers a level of sophistication and comfort you won't find in an ordinary shuttle bus. With this Sprinter Van you will be transporting your guests in luxury and class.
Midwest Automotive Designs' process starts with the engineering substance of a Mercedes-Benz Sprinter chassis. Then it continues with an elegant style that makes even the shortest shuttle trips a distinct pleasure for your passengers. Sprinter conversion van internal accessories include satellite radio, overhead side cabinets Wi-Fi, and more. Midwest Automotive Designs luxury Sprinter vans are available in a range of floor plans. Contact us today and our sales specialists will work with you to create an executive sprinter shuttle van with all the seating capacity, technology features and custom luxuries your business demands.